By Ryan Wallace
Still recovering from the spectacle of this year's VMA performance, yet again we are bombarded with news of another Hannah Montana-scale scandal—although admittedly a little more risqué than Disney would approve of. Debuting on VEVO this Monday, September 9th, Miley Cyrus' newest single "Wrecking Ball" is making headlines and breaking records. But the music video has us questioning: who's the wrecking ball and what walls are we breaking down?
Surpassing One Direction's record of 12.3 million views across VEVO in the first 24 hours after premiering their hit "Best Song Ever" in July, Miley's newest hit claimed over 19.3 million views yesterday, as she once again took the title of "Most Views in 24 Hours After Debut". And if that weren't enough, Miley's second single "Wrecking Ball" also hit the #1 spot on the iTunes Top Songs Chart in mere hours; creating big buzz around her new album "Bangerz" which will be released October 8th of this year.
In light of her recent performance on the MTV VMA's alongside R&B singer Robin Thicke, Miley Cyrus has received a lot of questions and heated opinions regarding her new persona. Embodying an older, more adult version of herself, and stepping out of the Disney popstar limelight, Miley has begun to challenge the public's opinion of herself. And for us, the challenge is a bit cliché.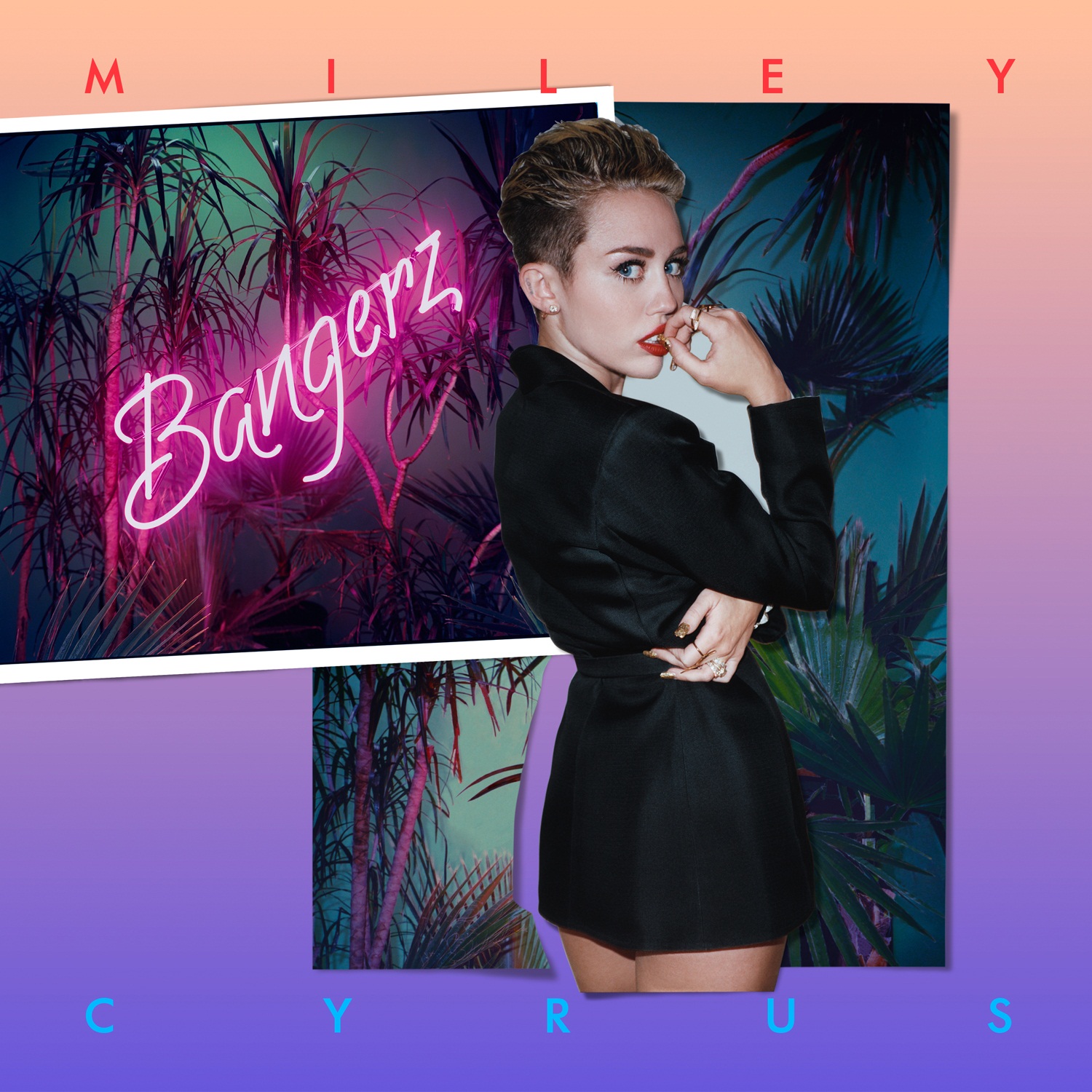 Stepping out in latex, and groping a husband and father (Robin Thicke), Cyrus had all eyes on her at the 2013 MTV Video Music Awards. Twerking, licking and putting on a performance that made parents cringe, Cyrus made it clear that her Hannah Montana days were over. And following in her Disney diva predecessors' footsteps, Miley has entered what is better known as the "Britney Spears' Toxic/Christina Aguilera's Dirrty" days of her career. Admittedly Cyrus told viewers during an interview with MTV, three days after her performance was revealed on national television, "I didn't even think about it, because that's just me." We think we've found the problem!
Although her performance may not have been entirely thought out, it appears that Miley's new music video for "Wrecking Ball" has a little bit more intention than her press releases and tweets let on. Opening with a pure white background, a tight close-up of her face and nothing but her voice, the music video begins with an innocence that takes viewers and fans past the scandals and the headlines—back to Miley and the music. But just as quickly as it came it went, and she's exposed for what she really is. Not figuratively; literally she's exposed, in the nude.
The former child star's attempt at rebellion may have our parents' generation in a gasp, but to be honest, she's correct in saying that it isn't something we haven't seen before. It's dated and, all at once, sad. To a generation that grew up with Miley, watching "Hannah Montana" tackling all of the problems of an adolescent popstar, we haven't grown up to be strippers and 'objectophiles'. We are students, we are innovators, we are artists and we are her peers.  But sadly, in today's media, this is the type of behavior that gets rewarded. It shocks, it draws crowds; but it doesn't necessarily impress.
Miley's newest hit is catchy, with a chorus that will find its way into your head. Reminiscent of her hit "The Climb", "Wrecking Ball" has emotional depth and carries a simple metaphor along a clear melody. Conveying both bare emotion and great musicality, the song embodies qualities of a hit. But what wall is Miley breaking down by making love to a wrecking ball? And at what cost will this new persona come, if she's not getting noticed for the music?
Miley may keep singing "all you ever did was wreck me", we just hope that she can come to her senses before she wrecks her integrity. Whether you want to push boundaries, or be proud of your body and who you are, know your position as an artist and seek respect for the talents you have. Because after all, other Disney divas may have gone through this crisis, but they had the chops to back it up!
---
Leave a comment