By Ryan Wallace
Bringing to life the stories of his past and revealing an untraditional childhood, Edgar Oliver's newest production "Helen & Edgar" at the Segerstrom Center for the Arts' Off Center Festival illustrates the power of an oral history. A true artist of the spoken word, Oliver's presence on stage is spectral as he relives the haunting tales of his eccentric mother, Louise Gibson Oliver, and his adolescence in Savannah, Georgia. Eerily entrancing, Oliver's voice pierces through the audience, leaving them hypnotized by the end of the second act.
Beginning with his mother's artwork and her words of warning—"Beware of Savannah… Beware of other people…They won't understand us, we're artists"—Oliver begins painting his own picture with words. Showing a mastery of literary devices, the imagery that Oliver creates when speaking of his mother is all at once reverent and ominous.
"It's always scary delving into dark personal memories onstage" Oliver said. "No matter how dark some of the memories are—this show is meant as an homage to my mother as a person and an artist—and I hope I manage to create a complete portrait of her."
Creating a view of the world wherein even the simplest of creatures could hold menacing roles, Oliver begins to reveal the true depths of his mother's paranoia and curse-like "sorrowful rages". As Oliver's descriptions go more in-depth, describing his growth into a somewhat rebellious French-speaking Transylvanian man, the complications of his childhood and his mother's afflictions become altogether evident. Although feeling completely in the moment, Oliver relives his life-story with clear reflection.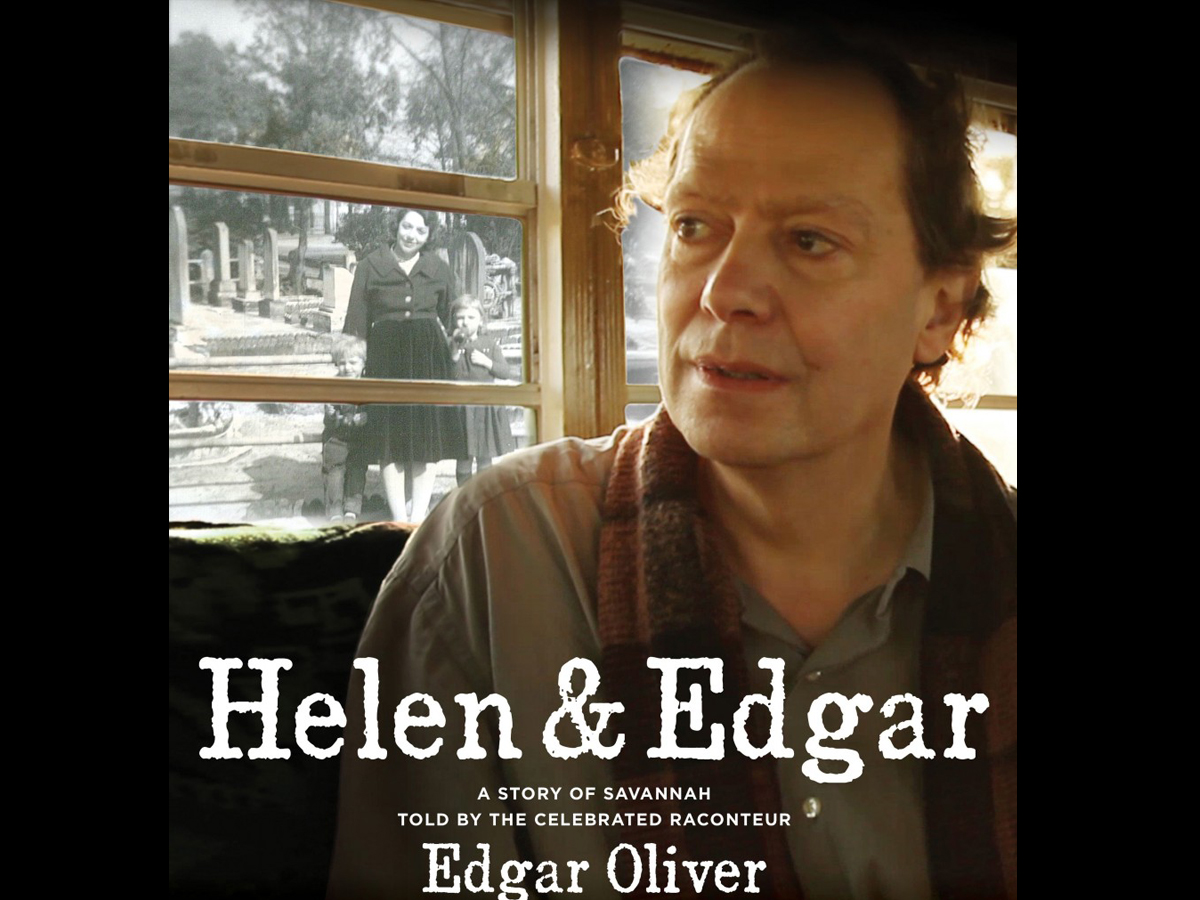 "It has definitely changed my perspective of my childhood. I see those years a lot more from Mother's perspective now" Oliver said. "I think through all those years there was a great sense of kinship between the three of us. But I think through all those years Mother must have been increasingly mystified by the strange ad growing closeness between Helen and me. She must have felt at a certain point perplexed by, and betrayed by, Helen and Edgar—those two strange creatures she had raised and helped to create."
Completely enthralling, Oliver's words transcend the stage and paint a picture across the blank canvas behind him. At first the audience laughs at the eccentricities of his childhood. Lizards distorted into scorpions; a fear of strangers completely stifling two children. Unable to understand the depth and complexity of the stories, it isn't until later in the first act that the audience begins to gain clarity. Speaking of "Mother" in a reverent tone, while also embracing her view of the world at times, Oliver reveals the truth about his childhood—"it was a time, time in which we were lost."
Shockingly complicated and effortlessly truthful, "Helen & Edgar" goes beyond a story of a brother and sister. And although dark and eccentric, the story resonates with audiences as a true family story—love between a mother and her children conquering all.