By Zachary Risinger
Mohawk Bend is exactly where the name of the bar and restaurant suggests: the bend where Sunset Boulevard meets Mohawk Street in Los Angeles' Echo Park neighborhood. And with a concert venue/movie theater storefront, Mohawk Bend sticks out against the bustle of Sunset.
The atmosphere of the place is perhaps the first thing you'll notice as you walk into the building. Warm tones and brick walls surround the somewhat narrow feel of the seating area. But organized in such a clever way, Mohawk Bend feels at once busy enough to be a social bar if you choose and intimate enough for a dinner for two, nestled away in a back booth  under a vaulted ceiling.. The staff is friendly and if it's your first time here, they'll gladly give you a rundown on what they're about and what they have to offer.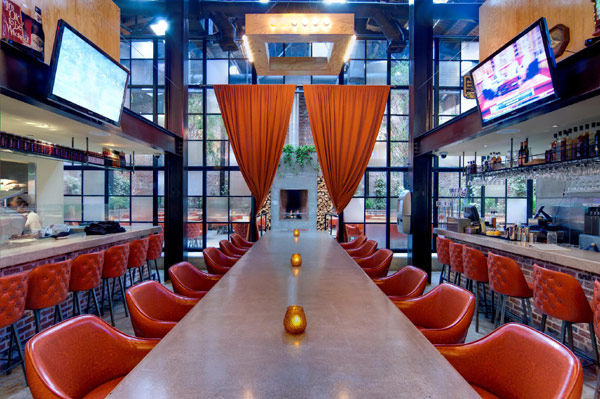 As a whole, Mohawk Bend serves as a place that caters more to vegans and vegetarians, but it is equally as accessible as an omnivore. While most places will sport the little "V" symbol next to items on their menu that are deemed as vegan or vegetarian, Mohawk Bend takes the opposite approach: everything on the menu is vegan, unless it's marked "NV," which (as I'm sure you could guess) means that the item is not vegan. Their selection of beers is almost entirely from native Californian breweries, which also puts a nice local sort of feel on the place. It's apparent that they take pride in offering the best of what California has to offer in terms of craft beers and locally-sourced foods.
If it's your first time at Mohawk, then I highly recommend getting the buffalo-style cauliflower with vegan bleu cheese. It's one of their signature best-selling items  and it does not disappoint. The sauce they use really makes the cauliflower taste like the wings from your local sports bar. For a larger entree, I had the "avo & chips," which is essentially the vegan version of the old English fish and chips. Obviously, they're not trying to substitute the fish for avocado, but considering the tastiness of avocado and the fact that it's IPA-battered, it's hard to complain here. Another tasty entrée  is their Banh Mi pizza, which is also 100% vegan and 100% delicious.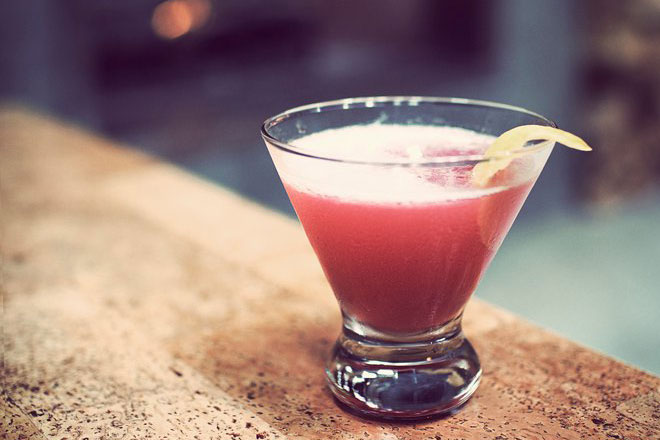 Parking is actually not as hard to find as one might expect in the area, so long as you're okay with a little bit of a walk. There are plenty of neighborhoods right off of Sunset that have free parking, save for Thursdays and Fridays where you have to be wary of which side of the street you're on (darn street sweeping!).
Case in point, Mohawk Bend's unique approach to catering their menu toward vegans and vegetarians is refreshing, but it still offers  tons of classic favorites that everyone can enjoy. Couple that with their vast selection of beer, wine, and spirits, and you have a winning combination that should definitely be checked out the next time you're anywhere near Echo Park area.