While we're basking in the So Cal sun and dreaming of what lies ahead, we can't help but find ourselves wanting to cross the pond for a much-needed visit next week. See, our favorite ballerina Diana Vishneva will be in London next week, and after more than a year since her world premiere, she's back 'On the Edge' again!
For those that were fortunate enough to catch Diana's world premiere of On the Edge at the Segerstrom Center for the Arts in Nov. 2013, you know that when it comes to dance it's quite a unique opportunity to watch a ballerina break out of her shell. But even more so when that ballerina transcends a genre and embodies everything that a contemporary piece should be. And with more than a year of the choreography under her belt, we're certain that Diana will be even bigger and better in her show next week at the London Coliseum.
So in honor of her brilliant lyricism, and the obviously iconic On the Edge, we're going back through the world premiere and giving you a glimpse as to exactly what you can expect if you're in London Town next week. And if you're fortunate enough to catch a show, please send a lemon our way!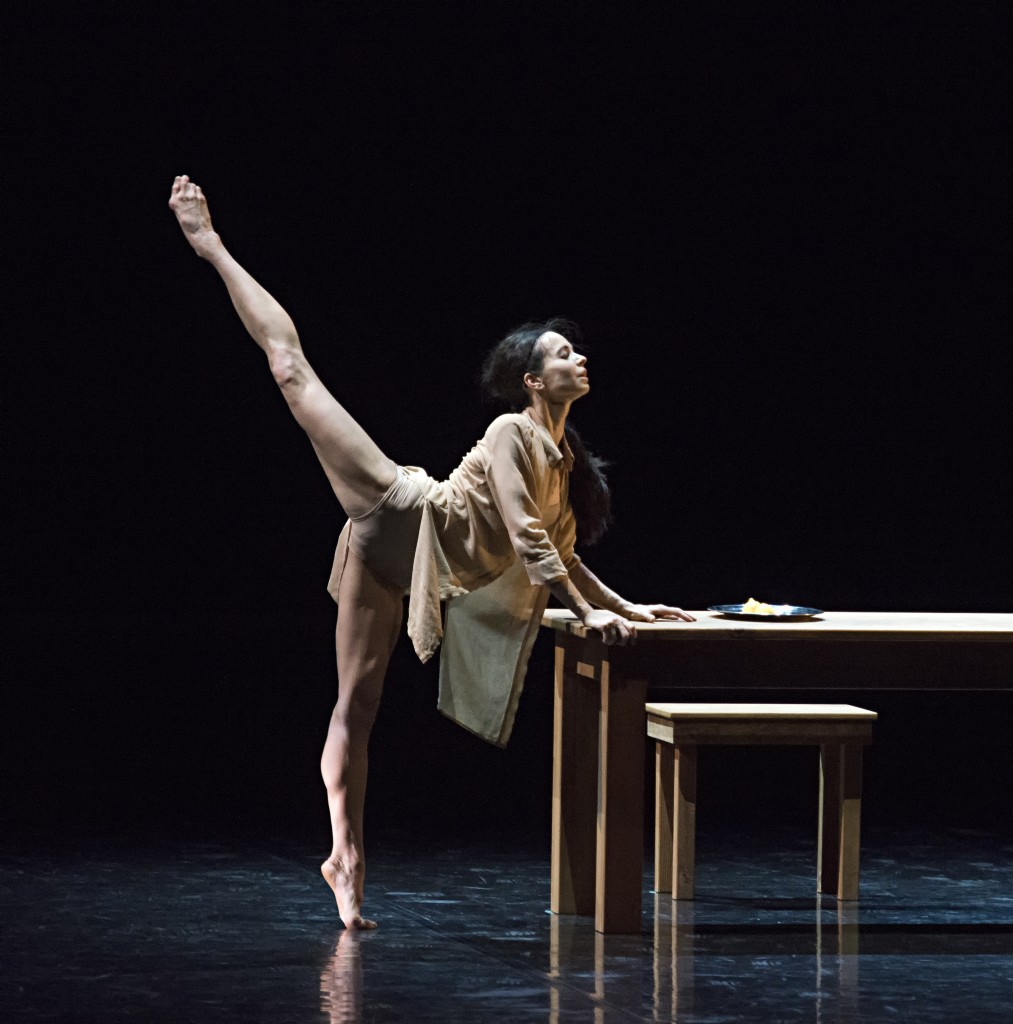 Subdivided into two acts, Switch and Woman in a Room, the ballet brings two very different components to the stage. The first act, Switch, performed by Diana Vishneva, Bernice Coppieters and Gaetan Morlotti is a highly emotive piece choreographed by Les Ballets de Monte-Carlo's director of choreography, Jean-Christophe Maillot. Provocative and raw, Switch is a testament to contemporary ballet. Stripping away the cliché view of ballerinas in tutus flittering across the stage, Vishneva's performance evolves into just the human form and raw emotion.
Telling a story of conflict where the heroine ponders the mutual exclusivity of art and life, Switch integrates the best components of everything contemporary—music, design and choreography. The music, which integrates various styles such as 20's big band music, jazz and even the tango, is composed by one of the most versatile and accomplished film composers in the industry—Danny Elfman. Noted for his scores of many feature-films, including his collaborations with Tim Burton over the past 30 years, Elfman takes components of various genres and decades to create a score that is uniquely contemporary.  The design is modern, sleek and minimalistic. And as for Vishneva's costume, which is starkly futuristic in its metallic silver lamé, it is designed and created by Chanel designer Karl Lagerfeld.
A contrasting solo-piece, the second act Woman in a Room is hauntingly beautiful. More contemporary in her movement than traditional ballet, Vishneva tells a story of transformation as a woman metamorphoses on a life journey of reflection. Inspired by the films of Andrey Tarkovsky, Woman in a Room combines beauty, poetry and a darker side to introspection. The music complements the dance, as woodwind progressions accompanied by harps create movement and harmony. It is evident ever more so in this act that Vishneva is passionate in her craft. Expecting perfection of herself, she twists the choreography to make it so. With the grace of a ballerina and the movements of a lyrical poet, Vishneva brings ballet into the 21st century and paves a way for the ballet of the future.
The London Coliseum Theatre will be hosting Diana Vishneva: On the Edge next week on April 14, 16 and 18 for a limited time engagement. Seats are still available and you can purchase tickets through the English National Opera's site HERE. With a stunning contemporary twist and a prima ballerina that defines grace, On the Edge offers something for all audiences and it is a show you won't want to miss!